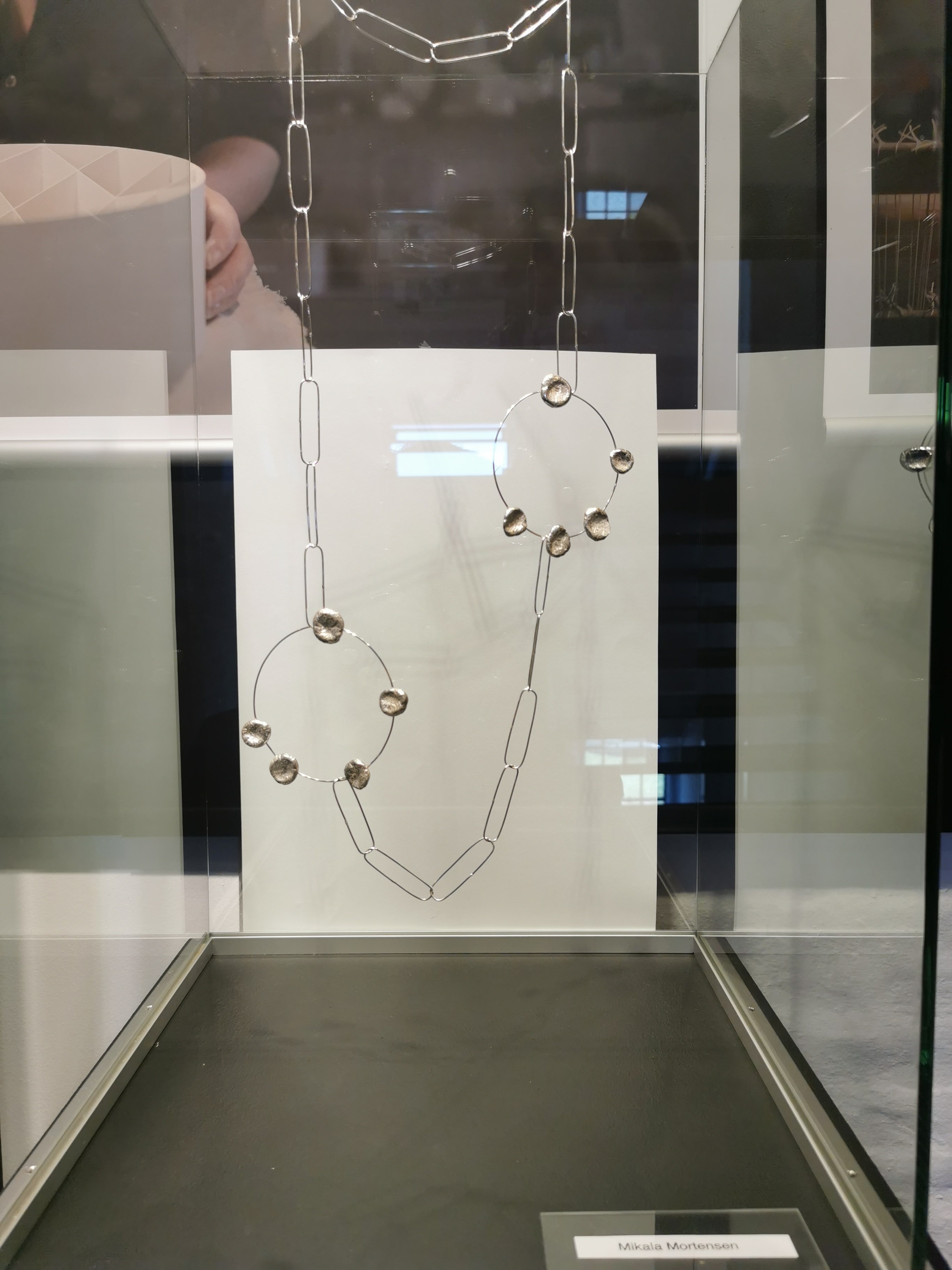 Arts and Crafts Association Bornholm: Special exhibition with new members
Born​holm

​Craft​Weeks

10 Sep – 23 Oct 11:00 AM–5:00 PM

Hasle
A separate exhibition with the new members of the Arts & Crafts Association Bornholm:
Precious metal designer Mikala Mortensen, Textile designer Stine Godt and Ceramist Inkyong Lee.
STINE GODT
On the large loom and with knitting needles, the textile's design, textures and colours are created. Primarily in merino wool, one of the underplayed luxury fabrics of the world.
Inspired by the varied nature of Bornholm and the historical heritage that we all carry within us.
The colour combinations reflect the shifting seasons of the island, as well as the poetic light of every season.
This translates into handwoven textiles and knit designs with Bornholm in its DNA. In all my designs, I work with local merino wool ( the "Silk" of wool) from Bornholm
MIKALA MORTENSEN
Mikala Mortensen creates jewellery that sparks curiosity and tickles the senses. These expressions are often graphic and simple, with a poetic edge.
The jewellery is defined by a background as both an architect and a precious metal designer.
Created with an affection for the craft and the potential of the material, combined with a finely tuned aesthetic sense.
INKYONG LEE
My mission is to transgress the border between Art and Crafts.
Inspired by nuances and ambiguities, my focus is to gain different perspectives through my work.
Address
Grønbechs Gård 4, 3790 Hasle