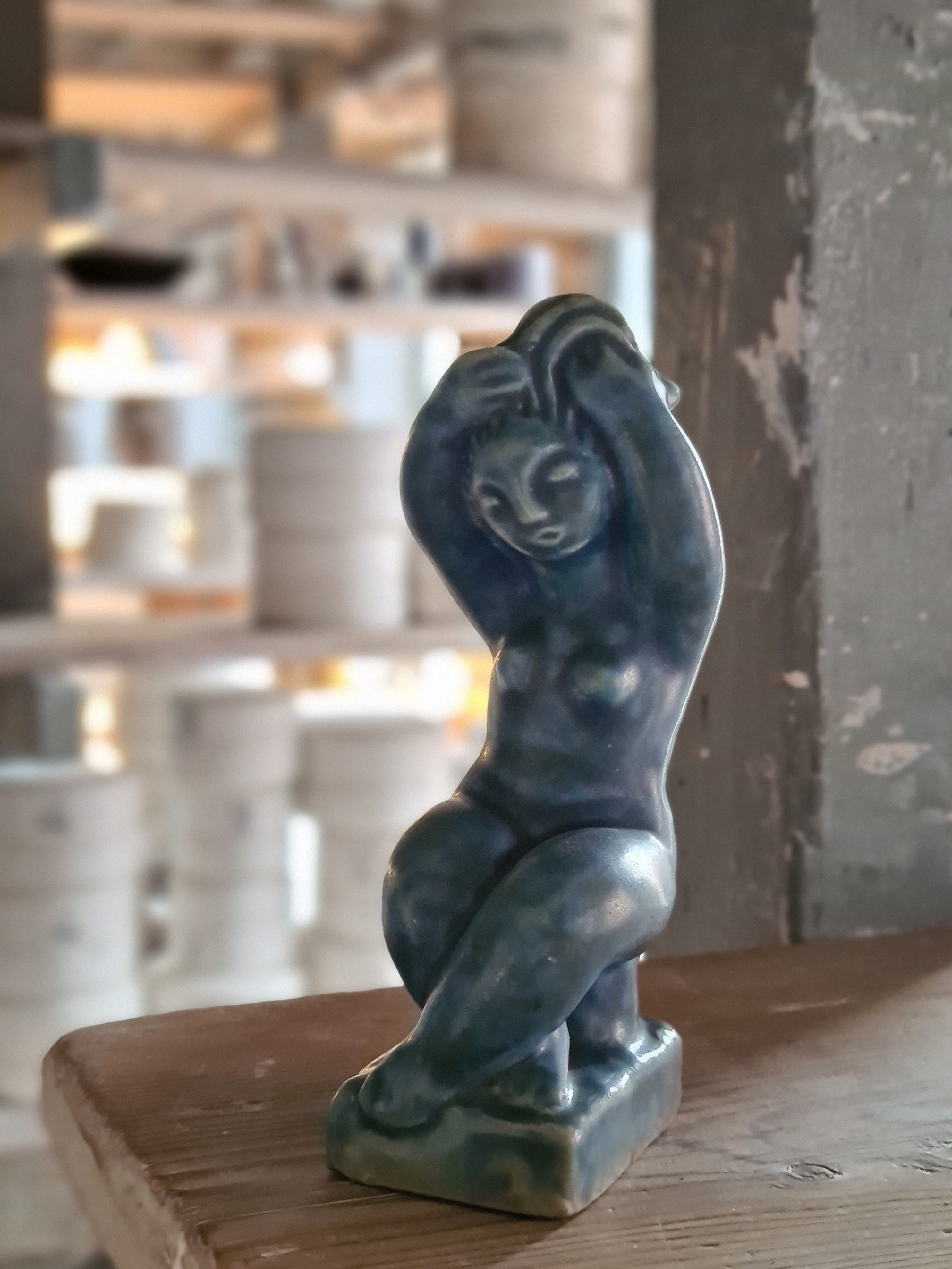 Figures and figurines,- Croquis in clay for adults
Born​holm

​Craft​Weeks

23 Sep 6:30 PM–9:30 PM

Rønne
A croquis workshop for adults. On the subject " Holding on to this moment -in history as well as in the now "  Hjorths Fabrik invites you to a croquis workshop, where we embrace the now using clay. To begin the workshop we will take a tour of the exhibition "Figuriner", with Karina Skibby, manager at Hjorths Fabrik. This exhibit is a dialogue exhibit, where we contextualize the exhibited contemporary works, by simultaneously showing figurines from our collection, where Søholm – Michael Andersen – Bornholm potters and Hjorths Fabrik, is widely represented. The exhibition shows contemporary works by artists Irene Nordli, Norway – Malene Hartmann Rasmussen Dk, and two local artisans Gitte Helle and Kumico Kimbara Asti. 
Subsequently, there will be a three-hour croquis course, where we will sketch in clay from a live model. A professional instructor will be present to teach about proportions and techniques. The next day we will meet to finish our figurines. The dried figurines will be glazed and fired. 
This arrangement is also part of the Culture week and requires a culture week pass, which can be bought at Hjorths Fabrik. 
There is a limit of 15 people for this workshop and it is necessary to reserve a spot by sending an email to hjorths@bornholmsmuseum.dk.
Address
Krystalgade 5, 3700 Rønne