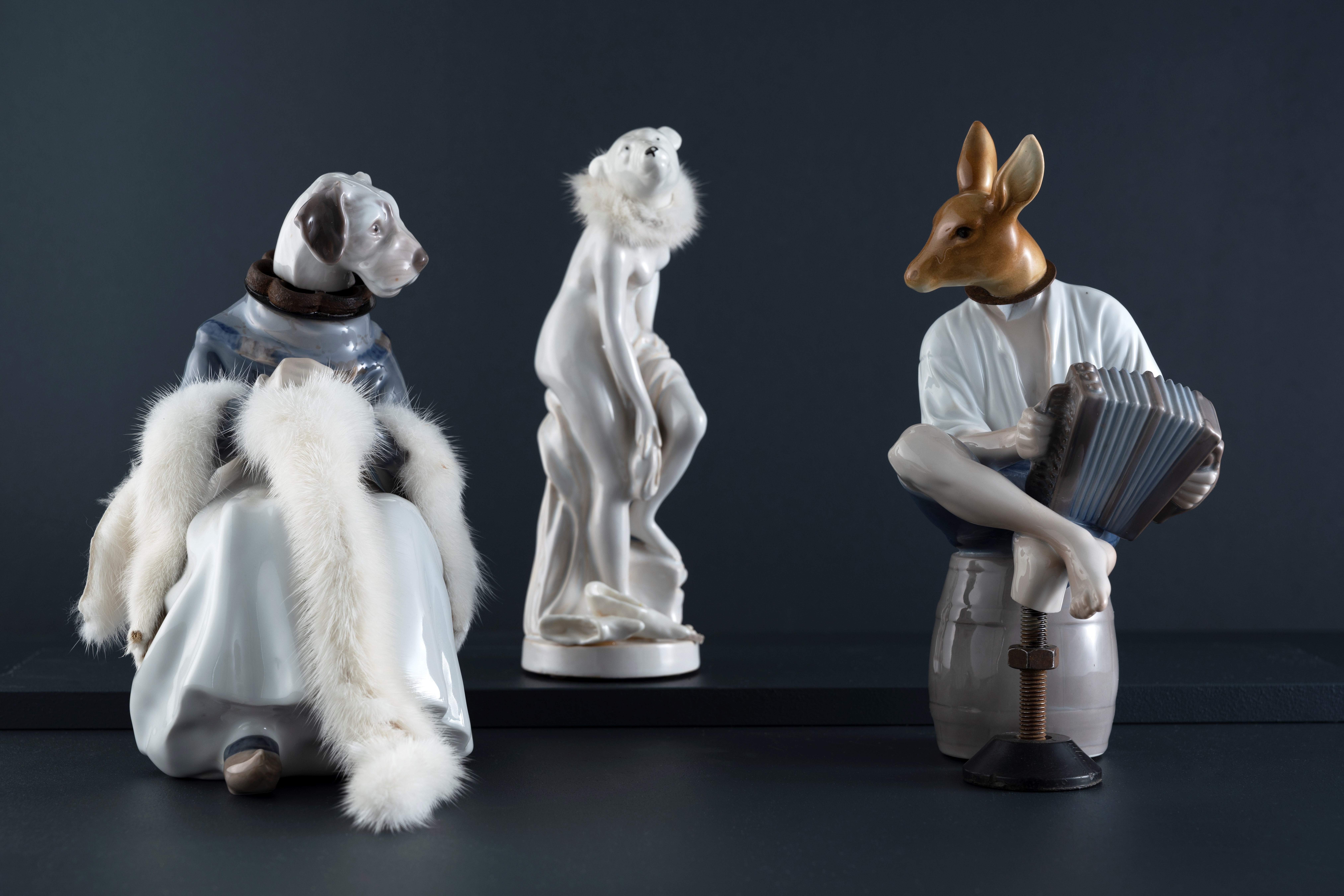 Figurines at Hjorths Fabrik
Born​holm

​Craft​Weeks

10 Sep – 27 Dec 10:00 AM–5:00 PM

Rønne
This exhibition correlates contemporary works by Irene Nordli (NO), Malene Hartmann Rasmussen (DK), and two local artisans Gitte Helle (DK) and Kumiko Kimbara Asti (DK) with works from our collection at Hjorths Factory. A collection where i.a. Søholm, Michael Andersen, Bornholm Potters, and Hjorth's Factory are largely represented. The exhibition will be a dialogue between the narrative of the figurines, and of design and decoration over time. Figurines - ceramic figures - is visual storytelling. It parallels socially realistic representations, paraphrases, and imagination.
In celebration of the exhibition, we will revive one of our historical figurines, which will be sold in the shop at Hjorths Factory.
All exhibitors are represented with three to seven works, depending on size. The exhibition Figurines brings the whole of Hjorths Factory into play, as the exhibition is displayed in both exhibition rooms, the factory, and the shop.
Figurines can be experienced at Hjorths Fabrik from March 11th - December 27th 2022.
Shop and exhibitions: Monday - Saturday 10 a.m.-5 p.m.
Factory and workshops: Monday - Saturday 10 a.m.-4 p.m.
Introduction to workshops and exhibitions Saturdays at 11 a.m.
Address
Hjorths Fabrik, Krystalgade 5, 3700 Rønne