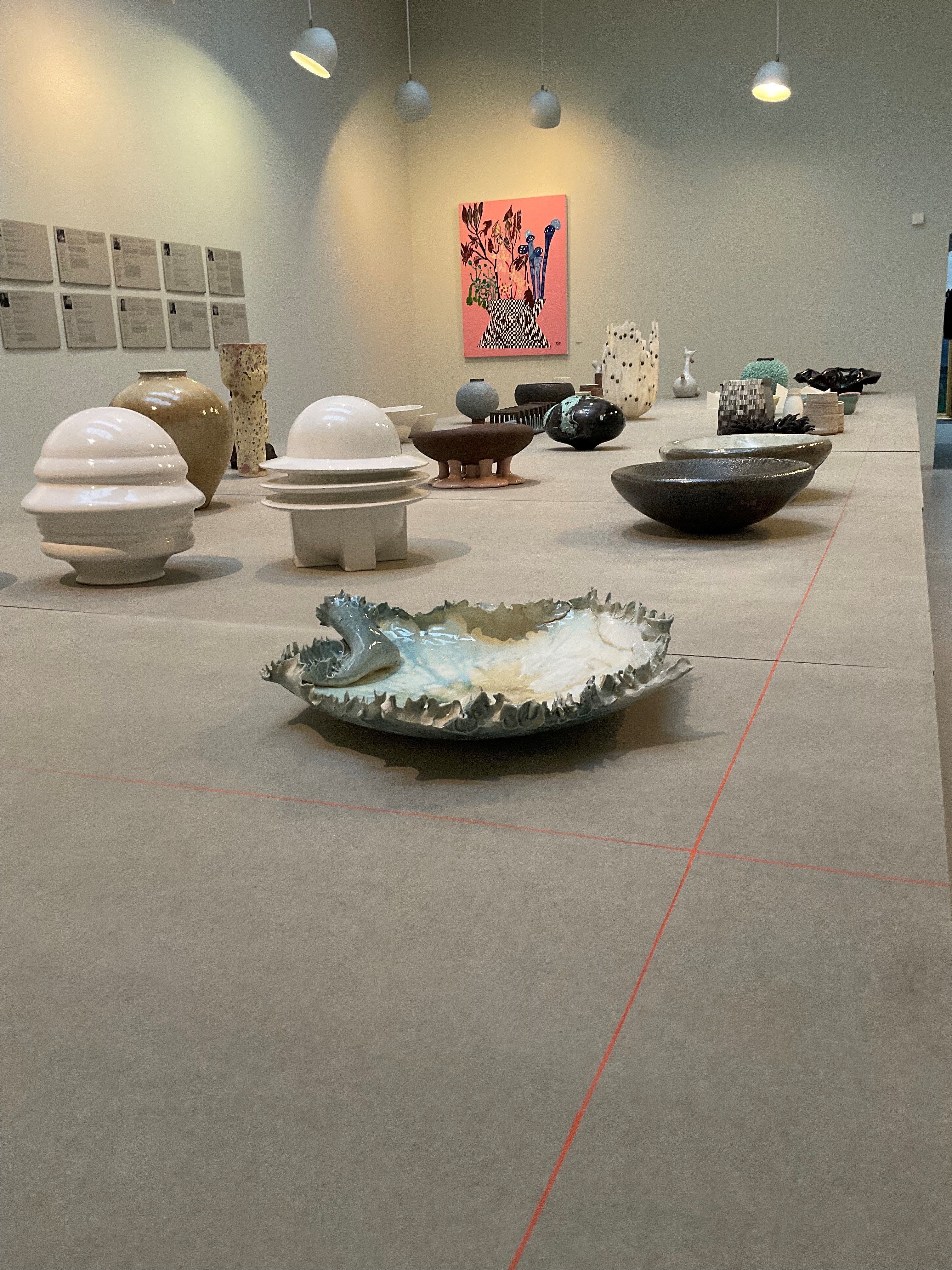 FIRED, BLOWN, STUDIED & PAINTED
Born​holm

​Craft​Weeks

10 Sep – 23 Oct 10:00 AM–5:00 PM

Gudhjem
This exhibition shows works created by 23 contemporary artists and artisans with an affiliation to Bornholm. The works were collected in 2020, as an effort to sustain these artists through the pandemic, which among other things prevented the artists from exhibiting publicly or receiving visits from clients in their studios. Some of the pieces were created in 2020, while others are from years prior and have been shown in other contexts and countries. All the works are now a part of the permanent collection at Bornholm Art Museum. These works give an insight into the traditions of this region and innovations in the arts of glass, ceramics and painting.
The artists are selected by the former director at the Bornholm Art Museum, Lars Kærulf Møller, and generously funded in collaboration with Brd. Larsens Legat. The selection of works is adapted into an exhibition that reflects the importance of preserving works for posterity. The exhibition is curated by museum director and art historian Lotte Nishanthi Winther. The exhibition architect is Bettina Køppe
The works in the exhibition are created by the following artists:
Anette Leegaard Fuhlendorff & Florin Alexandru Murar, Anne Mette Hjortshøj, Anne Sofie Meldgaard, Charlotte Thorup, Christian Finne, Christina Schou Christensen, Cæcilie Kaas Jørgensen, Rick Gerner & Johanne Jahncke, Heidi Bach Hentze, Kumiko Kimbara, Maja Frendrup, Maj-Britt Zelmer Olsen, Mia Lerssi, Michael Geertsen, Mie Mølgaard, Morten Klitgaard, Nynne Rosenkrantz Christiansen, Pernille Stougaard, Sarah Oakman, Silas Inoue, Simon Koefoed.
Address
Otto Bruuns Pl. 1, 3760 Gudhjem