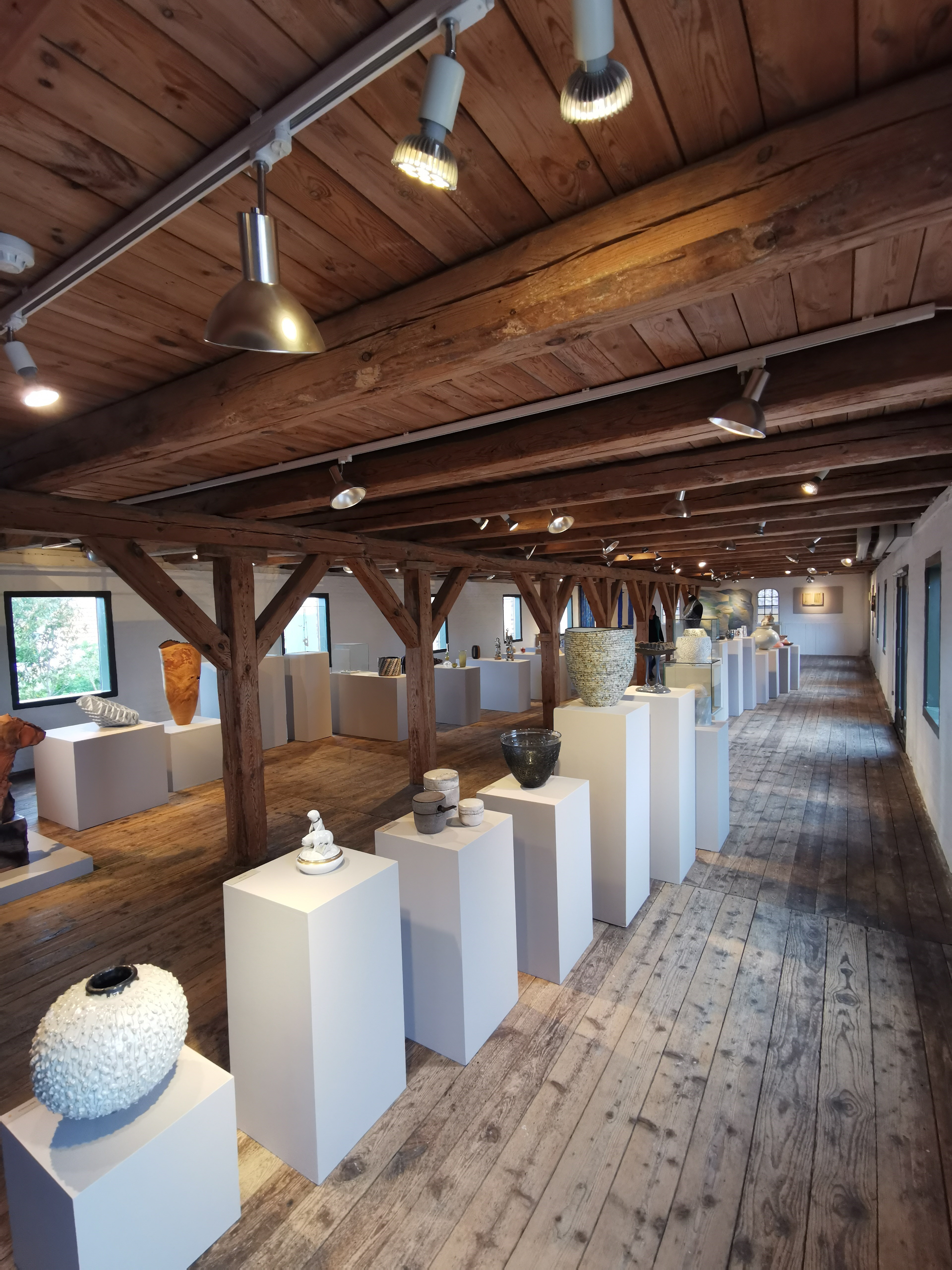 Guided tour among masterpieces at Grønbechs Gård
Born​holm

​Craft​Weeks

22 Sep 11:30 AM–1:00 PM

Hasle
Grønbechs Gård is the natural place to start your journey through Bornholm Arts and Crafts. Here you get an overview of the most interesting modern artisans on Bornholm. Free tour at 11.30 a.m. and 2 p.m.
Arts and Crafts move as a perpetual and solid tradition throughout the Bornholm narrative. In 2002 three local artisans took the initiative to pioneer a censored association of artisans. This created a visible imprint and a platform for the island's tradition and the future development of high-quality arts and crafts. The association was named -Arts and Crafts Association Bornholm- today in plain speech called ACAB. This association has been of crucial importance to Danish and international crafts and as of now represents 72 local artisans.
The exhibition Masterpieces marks the celebration of ACAB's 20th anniversary.
In addition to the large Bornholm exhibition, the centre offers the best in Danish and international arts and crafts. This can all be experienced in seven beautifully restored rooms with exposed beams and tasteful modern extensions. The house, built as a warehouse in 1875 and innovatively restored in 2002, is an experience in itself. The centre's café is also popular, here you have the opportunity to try a wide selection of Bornholm coffee cups.
The event is part of Bornholm's Culture Week and requires a culture week pass.
Address
Grønbechs Gård 4, 3790 Hasle