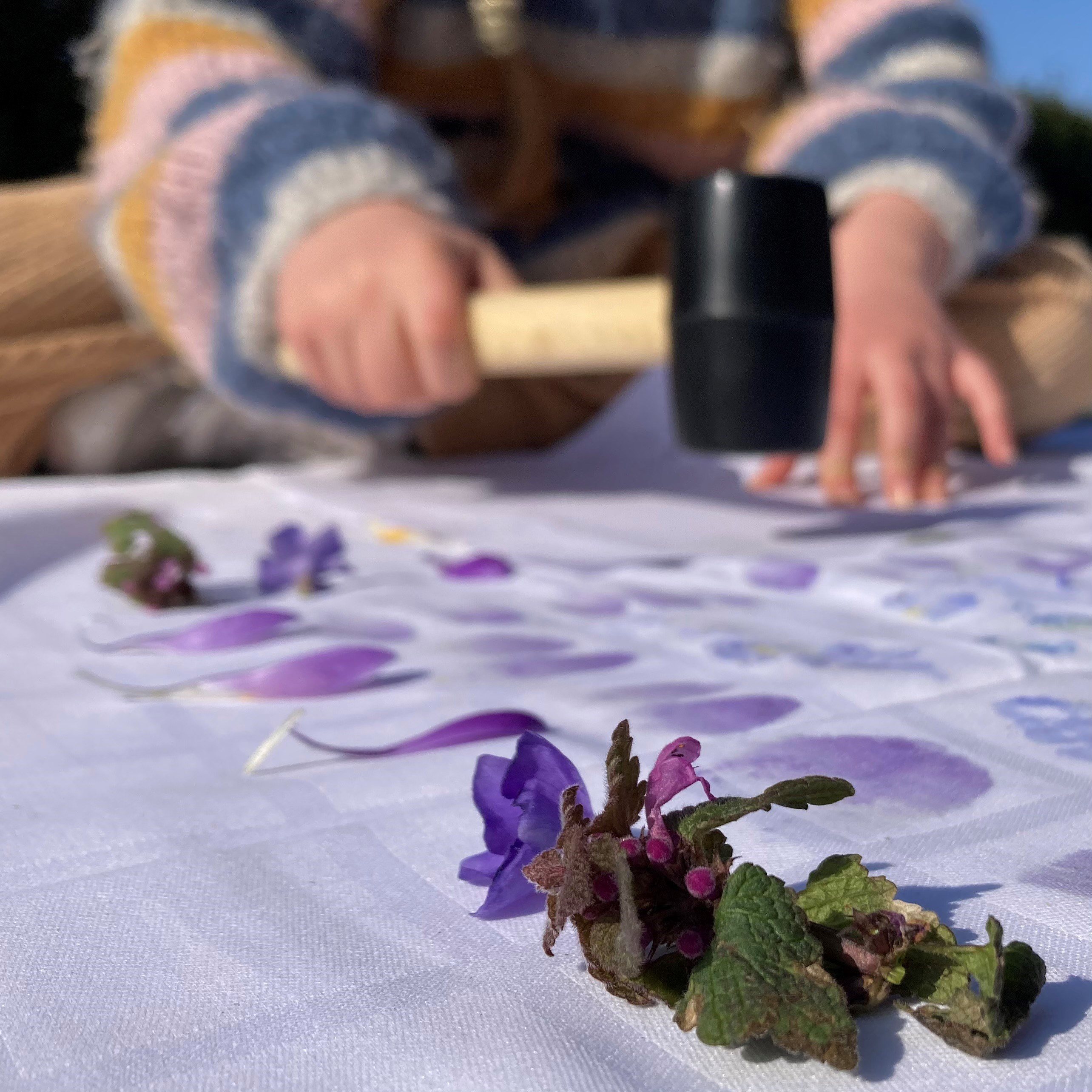 Hapa Zome leaf print - Workshop for families (2)
Born​holm

​Craft​Weeks

18 Sep 12:30 PM–2:00 PM
A fun and quirky workshop, where you get to try your hand at the Japanese printing method -Hapa Zome. It may sound a little crazy, but the pigments of plants and flowers are pressed into fabric by pounding them onto said fabric. An unusual, beautiful and fun workshop!
Refreshments are served. Feel free to bring flowers and plants you want to experiment with!
NOTE - The workshop is a bit noisy, so you have to be able to handle some noise, or bring earplugs.
Register via email at: hello@ibenbirchbech.com  - payments on arrival. The workshop runs twice, from 10 a.m. - 11.30 a.m. and from 12.30 p.m. - 2 p.m.. Write in the registration which time you prefer.
Address
Havnevej 7, Tejn, 3700 Allinge