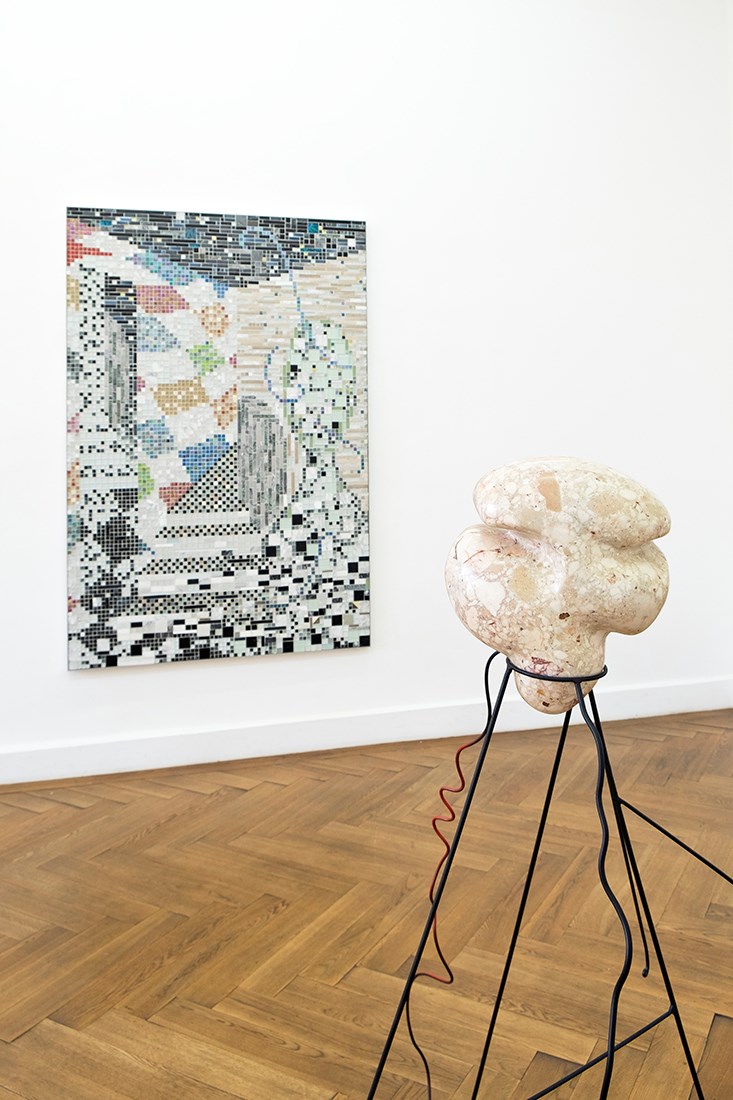 Mixed Feelings: Line Lyhne exhibition at Sol
Born​holm

​Craft​Weeks

24 Sep – 16 Oct 4:00 PM–5:00 PM

Nexø
Bornholm is especially known for its long tradition in arts and crafts, particularly ceramics and glass, which today greatly influence the local understanding of art. The similarities between visual arts and arts and crafts are many, but the differences are also great. in Line Lyhne's exhibition different disciplines, materials and techniques will approach and distance themselves from each other simultaneously.
In this exhibition in Sol, Lyhne will enter into a collaboration with glassblowers from Denmarks design school in Nexø, where she studied before she began her visual arts education.
Together with these local artisans, she will produce objects / 'containers' in glass to be included as components in sculptures Lyhne has produced in Frankfurt where she lives and works. In addition, the exhibition will contain a series of circular mosaic reliefs, the motifs are based on topological models and drawings.
These works position themselves in a shift of the arts and crafts placement in the undisputed hierarchy of art. As categories dilute, unfolding potential and feminist discourse in which the decorative occupies its own place and with authority points to itself and its connection to a tradition of art history, as well as on more ambivalent associations and sociological issues that vibrate in the patterns and below the surfaces, in the digitally embossed abstract design language as well as in the manual work of the hand.
It is particularly interesting to show Lyhne's works in a Bornholm context, given the specific local situation that art and crafts are the most represented art form on the island, and therefore questions often arise concerning what the divide between free art and applied art consists of (and whether there is a clear division at all).
With Lyhne's exhibition, we want to complicate and nuance the local debate, as well as explore the borderland between decoration and concept, craft and literature.
The exhibition is open Fridays from 3 p.m.- 5 p.m. and Saturdays and Sundays from 12 p.m. - 3 p.m. 
From September 24th till October 16th. Vernissage is Saturday, September 24 at 4 p.m.
Address
Sdr. Hammer 14, 3730 Nexø