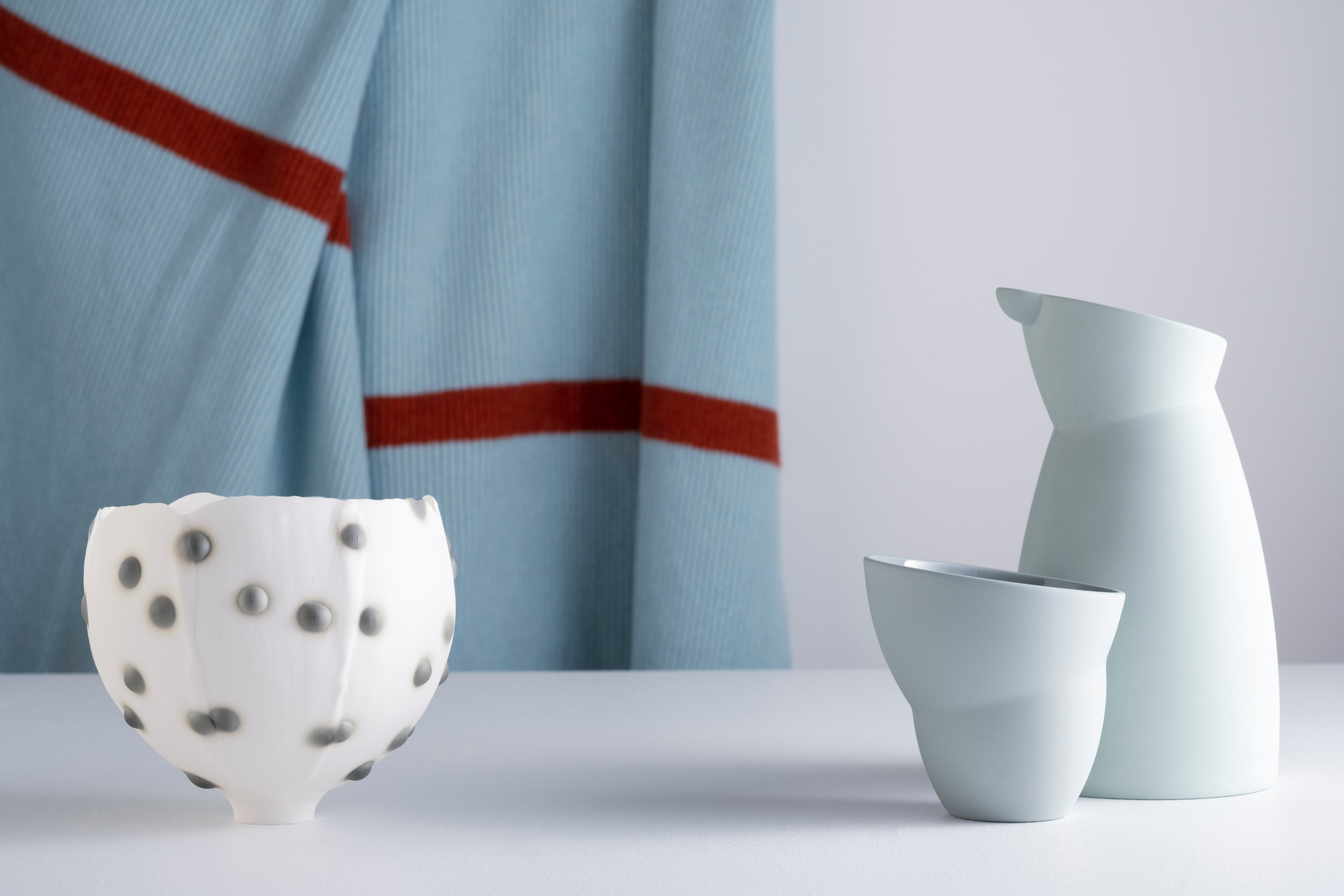 Porcelain Wedding
Born​holm

​Craft​Weeks

7 Oct – 22 Oct 11:00 AM–4:00 PM

Nexø
In celebration of the 20 years that Bornholm artisans have joined forces in Arts and Crafts Association Bornholm, an exhibition has been created with the title " Porcelain wedding ". The participating artists and artisans have in their works for this exhibition, taken precedence in the material -porcelain, and the properties of porcelain. The exhibition consists of both works in porcelain and interpretations of porcelain via other materials.
The participating artisans and artists are:
Mikala Mortensen, Stine Godt, Sarah Oakman, Gerner Jahncke, Eva Brandt, Rikke Wulff, Inkyong Lee, Nynne Rosenkrantz Christiansen, Pernille Vestergaard, Simon Koefoed, Maj-Britt Zelmer Olsen, Charlotte Thorup, Alexandru Murar, Anette Leegaard, Helle Lund-Hansen, Mie Mølgaard, Heidi Hentze, Christina Schou Christensen, Susanne Culiner, Maria Klarup, Maja Frendrup, Iben Birch Bech, Anette Bjerregaard, John Gibson, Anne Mette Hjortshøj, Lisbet Thorborg, Lenny Goldenberg, Gitte Helle, Sara Jeffries, Timmi Kromann, Bettina Prejsler.
Vernissage Friday, October 7th at 3 p.m.- 5 p.m.
Address
Matter - House of Craft, Nordre Strandvej 2