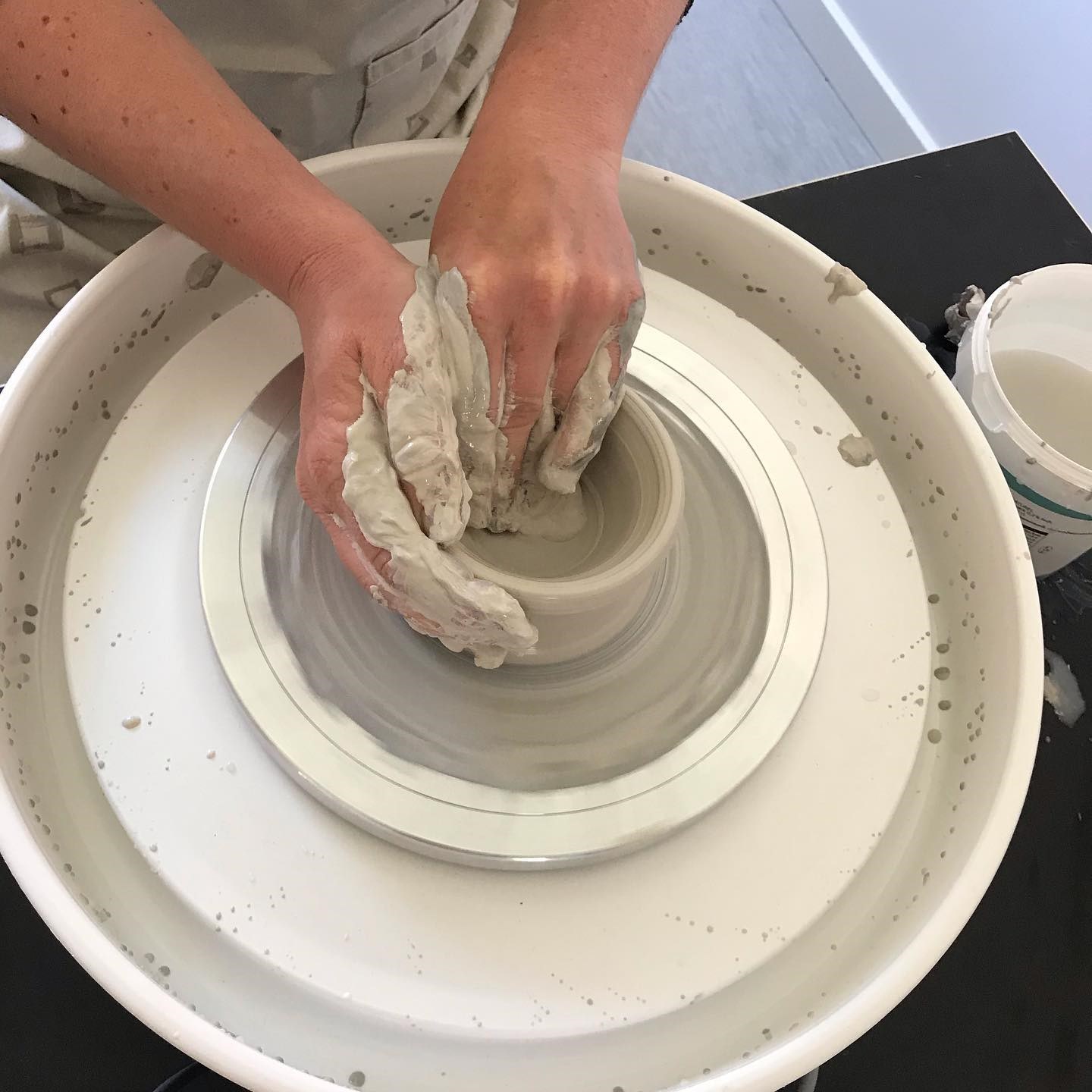 Wheel-throwing workshop (4)
Born​holm

​Craft​Weeks

7 Oct 10:00 AM–12:00 PM

Rønne
Have a go at the art of transforming a lump of clay into a small artwork on the potter's wheel. Let the clay transform in your hands and enjoy the experience of creation.
You will receive instructions for four simple moves. This is plenty to get you started and in the course of the next 45 minutes, you will most likely be able to produce a couple of bowls, candleholders or the like. Your instructor will be at your disposal the whole time.
You can then bring one of your creations home, unfired- or you can choose to purchase a firing and glazing ( There is only one transparent glaze, so your piece will be the colour of the clay when fired. )
It will take approximately 6 weeks for the piece to be ready for pickup or shipping.
You also have the option of purchasing a two-hour throwing workshop for 440 kr.
Address
Rabækkevej 1, Rønne